One of the biggest factors when customers decide to move to a new 3PL provider is regarding the onboarding process. How long will it take? How will it affect by day-to-day business operations? Who will be handling my project?
Our 3PL team recognise that questions, such as these, are of the utmost importance to its customers and have a tried and tested process, tailor made to each individual customer called Seamless.
Dan Smith, Continuous Improvement Manager, Carlton Forest 3PL commented; "Integrating a new customer into the business must be about what that customer needs, not what we want, and this is why we have earned a reputation for providing those customers with seamless transition programmes that are truly fit for purpose.
"By working with our customers, we gain a detailed understanding of what they need to support their operations and then develop and deliver a strategy. This mean making the switch to us as a 3PL provider need not be complicated or compromising."
Partnering with Carlton Forest 3PL, customers can expect a hands-on approach to onboarding with a dedicated Project Manager focused on delivering the necessary requirements.
Customer Centric Focus
We utilise a team of specialists from Planning, Operations, IT, Stock Control and Customer Relations to ensure the customer's needs are satisfied right from concept planning through to set up, execution and ongoing account management.
Through leveraging knowledge and experience of our three core elements to onboarding of 'People', 'Process' and 'Technology' we can quickly establish what requirements our customers have and put in place the right people. We then train and develop them with the right processes and support with the necessary technology and reporting, to provide a complete end to end solution.
The Seamless Methodology
The Seamless process was born out of the necessity to 'simplify the complexity' of generating leads, winning new business, and onboarding customers, to create a full end to end solution.
Often businesses approach these situations in a fragmented and separated manner, with individual departments actioning their parts in isolation, thereby creating a disjointed flow and inefficiencies for both the implementation and service to the end customer. Additional time and cost are then attributed retrospectively to remove issues and re-align expectations after a 'go-live' date has passed.
At Carlton Forest 3PL we recognised that to offer our customers the service they require, and in the time frame they need, the core components of the commercial and operational sides of the business had to align to create a shared vision, and purpose of putting the needs of the customers first.
By utilising a standard and systemised approach we are pro-active with data and information gathering, customer requirement workshops, operational and IT systems mapping and creating a walk-through plan from concept right through to business as usual and ongoing account management.
This approach means we can onboard and begin operations quickly and efficiently as the groundwork has been done in advance and we can utilise a templated process for the core elements and then overlay with any bespoke solutions required by the customer.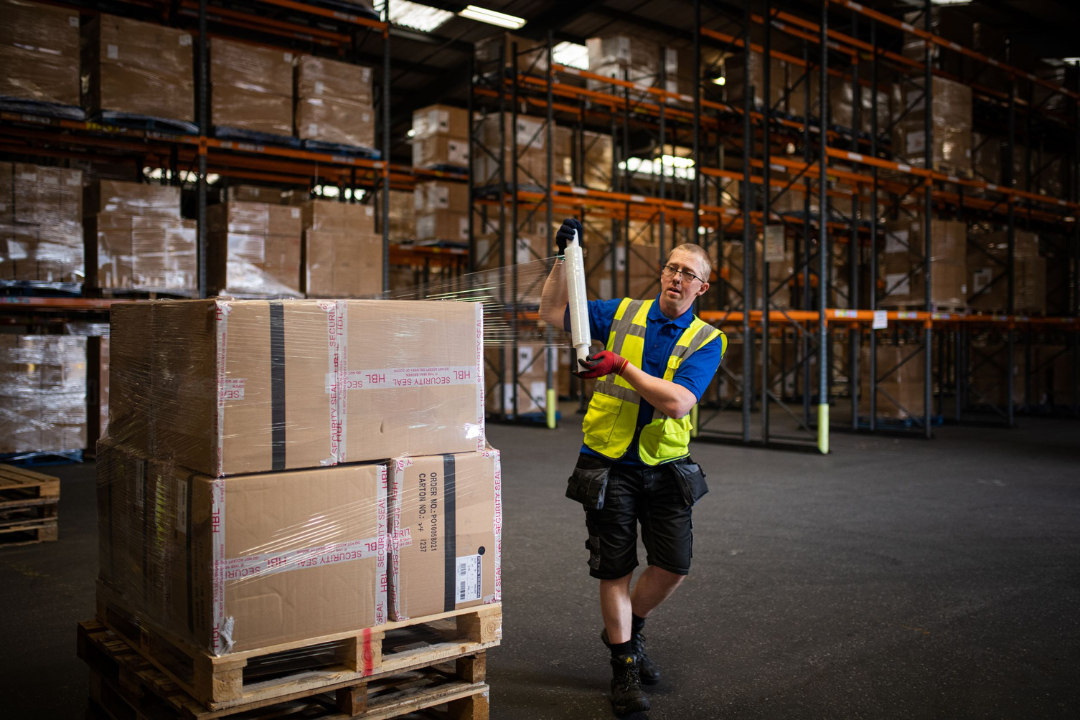 Achieving onboarding success
To achieve onboarding success, our teams harness their collective experience and knowledge, highlighting our strength in our ability to work cross functionally to support and facilitate solutions for our customers, both existing and new.
Typically onboarding can be achieved in a short space of time, with customers often being integrated into one of our sites within a matter of days. Dependent on the requirement, we have been known to begin an operation within 24 hours of finalising the plan with the customer! As a business we are pro-active, and much of the work needed will have been done in advance with the customer, which allows us to be efficient with the IT and operational aspects of onboarding.
Our biggest strength has been finding solutions to the processes that are often the ones that are most complex or time consuming, such as SKU and stock information uploads and integration.
Our IT Business Partner has developed an internal file transfer template that allows the customer to upload the necessary information that will integrate with our WMS system. This means the information that is required for stock picks and inbound deliveries is made available in the correct format, and the operation can begin immediately.
Our 3PL team's focus is on creating an environment of delivering exceptional customer service through continual improvement to offer our customers both existing and future a straightforward, seamless, and personal experience.
In conclusion, making the move to Carlton Forest 3PL for an agile, flexible solution is, in reality, a straightforward process where we take care of everything to make it work for you.
Want to SAVE COSTS & optimise your supply chain?
Our expert team helps organisations to cut their supply chain costs and increase efficiency every day. So make sure you get in touch and let's share some ideas to help you cut your costs, reach out to us via email on hello@carltonforest3PL.com or call us on 01909 540000 - we will be happy to help.