In the increasingly uncertain times we are currently facing, ensuring that your company operates in the most effective way can be the difference between a successful business and one that treads water, or worse, goes backwards.
It is no different at all when it comes to transport services. Effective transport services play a critical role in logistics by ensuring that goods and products are delivered to their intended destinations in a timely, reliable, and cost-efficient manner.

What are transport services?
We define transport services as the delivery of goods from the beginning of the supply chain cycle, all the way to the end; thus, ensuring a seamless operation between manufacturers, suppliers and consumers. So, it is critical to optimise your transport services at each stage.
Make sure you download and read the Logistics Report Summary 2022 by Logistics UK here for a full understanding of the importance of optimising your supply chain.
The benefits of effective transport services
There are five key benefits that can be realised by leveraging efficient transport services:
1. Timely delivery: Effective transport services ensure that goods and products are delivered on time. This is essential for businesses that operate on tight schedules and need to meet their customers' demands in a timely manner.
2. Cost savings: By optimising transport routes, consolidating shipments, and using the most efficient modes of transportation, streamlined transport services can help businesses reduce transportation costs.
3. Improved inventory management: Focused transport services can help businesses better manage their inventory by providing reliable delivery times and reducing the risk of stockouts or overstocking.
4. Better customer service: With reliable and timely deliveries, businesses can provide better customer service and improve customer satisfaction.
5. Increased efficiency: Effective transport services can help businesses streamline their logistics operations by reducing transportation time and costs, which can lead to improved overall efficiency.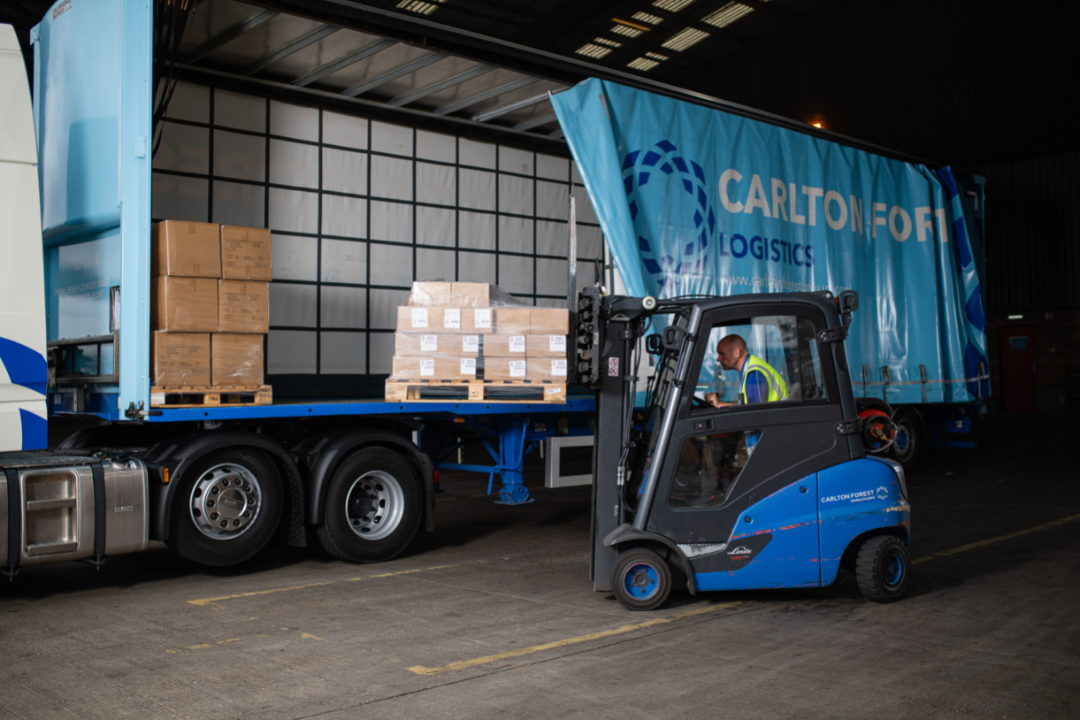 Ways transportation management can help your business
If you can optimise your transportation services, then you can do some impactful things that can have a positive effect on your company's performance.
One of those positive results you will face is reduced costs, something that will always be impactful no matter what, but is even more crucial in today's climate.
Another consequence of achieving high performance transportation services can be the realisation of a fully synchronised supply chain. This will ensure that minimal cracks appear in your processes so that better performances which will undoubtedly lead to an improved operation.
The focus of all operatives in your business should be the end users overall experience being a positive one. Ensuring your transportation services are up to scratch, and then some, will elevate your end users overall experience immeasurably and that can only lead to good things.
We would love to be able to show you our ideas for achieving a seamless approach for when it comes to transport services. Take the time to visit our website to find out different ways we can help you.

What to consider before choosing a transportation partner
When delving into the in-depth world of logistics, there are many different options that can be offered, that depends on several variables.
The main variable you will need to navigate effectively is what type of product you are looking to transport. The size, dimensions and nature of the product must be considered when evaluating your transport services. If you get it wrong then it could lead to an avoidable increase in costs, confusion and delay.
Another important consideration to be made when negotiating your transport services is the budget for the service. Having a cost-effective operation will ensure you have the most sustainable operation possible, which can only bring positive things.
Opting for the most cost-effective operation does not always come from electing to go with the cheapest option out there. Businesses should not compromise on the quality of their supply chain if it means it's going to have a negative impact on the end users experience.
To summarise, effective transport services are essential for logistics as they ensure timely delivery, cost savings, improved inventory management, better customer service, and increased efficiency.
Having all the above in place will ensure your transport services survive but in order to thrive, one of the most important things to have when dealing with logistics and transport services is flexibility. This will ensure you can roll with the punches and avoid being caught off guard.
James Brindley, Head of Transport, Carlton Forest 3PL say's being flexible and having a detailed understanding of our customer requirements makes us a popular choice for many businesses to ensure that their products are in the right place at the right time. With a range of services on offer customers can pick what they need from us giving them complete flexibility to find a solution that works perfectly."
Aside from our award-winning warehouse solutions, Carlton Forest 3PL can offer an independent transport and haulage service.
With a robust UK network currently, there is the option for international carriage and freight forwarding due to the experience of the team. Furthermore, the team can also support with high volume requests at a quick rate and can cover most requests the next day. A seamless onboarding process and a small, personable team means the entire process is a positive experience for customers.
"It sounds cliched when we say that we can deliver just about anything, but that is actually the case. Our haulage solutions doesn't need to be linked to storage with us, our adaptive fleet can manage all contract sizes, and we accept work from one off requests, additional support at peak times, to complex logistical solutions." James Brindley
If you need to solve your transportation services issues, then discover more about the full range of logistics and transport services we at Carlton Forest 3PL can offer by visiting carltonforest3pl.com or emailing us with your requirements on hello@carltonforest3pl.com